Police released the recording in 2019 in attempt to identify the man
Updated: Jan. 24, 9:56 a.m.
Edmonton RCMP K Division issued a statement saying:
"In early December 2019, the Banff RCMP was contacted by a male who alleged that his father may be responsible for a missing person from the Banff area. The male also stated that he believed that his father may be linked to numerous missing persons and homicide files in Alberta. On January 20, 2020 the male advised the RCMP that he believed his father to also be involved in the disappearance and murder of Amber Tuccaro.
"RCMP members have investigated the initial allegations and determined that many of the names of missing persons files provided to RCMP by the individual had already been solved. Investigators assigned to the Amber Tuccaro file are reviewing the information provided by the individual and will take whatever investigative action is deemed appropriate.
"The RCMP continue to seek information on the Amber Tuccaro case but caution that erroneous information can have negative effects to the investigation and to the well-being of the family.
"The Amber Tuccaro case remains under investigation."
Updated: Jan. 24, 8:13 a.m.
RCMP K Division based in Edmonton said they are aware of the U.S. man's Facebook post claiming the voice in the Amber Tuccaro audio recording is that of his father. RCMP said they are working on issuing a statement.
—– Original story —–
Last year Alberta RCMP again released an audio recording of a phone call Amber Tuccaro made before she was murdered and now a man in the U.S. has come forward saying the voice is that of his father.
The RCMP released the audio recording in 2012 and in 2019 in an attempt to identify the man. They said they believed the man in the audio recording belongs to a person who can assist them in their investigation of Tuccaro's murder. A Facebook post by a man in the U.S. claiming that the voice is of his father has gone viral, shared with community Facebook crime watch groups in Alberta.
"A few days ago, we discovered a recording of a partial phone call made during the abduction of a young mother from the Edmonton area in 2010," the U.S. man posted on Facebook.
"That woman's name was Amber Tuccaro. Her voice can be heard in the link in these comments. Along with the voice of my father.
"Me, (redacted), (redacted), (redacted), our children, and multiple family friends have all identified the voice as my father. It is particularly clear in the portion where he says '50th Street.'"
"My father has been staying on a rural ranch in the greater Edmonton area on and off since 2009," said the U.S. resident. "He is an American citizen, with no legal standing in Canada."
The U.S. resident went on to say that he contacted Canadian police and provided them with information. He also claims he believes his father is responsible for multiple deaths.
In August 2010, Amber Tuccaro was reported missing to the Leduc RCMP Detachment. Two years later, her remains were found in a farmer's field in Leduc County.
Amber's murder remains unsolved.
Amber Alyssa Tuccaro, 20, a resident of Fort McMurray, was visiting the Edmonton area when she was last seen in the early evening of August 18, 2010, in Leduc County, Alberta.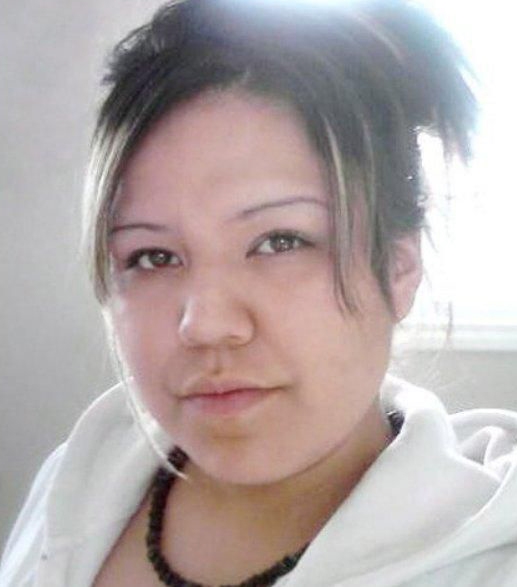 On the evening of her disappearance, Amber received a telephone call while she was riding in a vehicle with an unknown male.
In an effort to identify the male voice in a recording of a telephone call made from Amber's phone, RCMP released the recording. Investigators believe the male voice in the recording belongs to a person who can assist them in their investigation.
To listen to a recording of the telephone call click the link below
Transcript of recording
TUCCARO: denotes Amber TUCCARO
U/M: denotes unknown male
TUCCARO: Where are we by?
U/M: We're just heading south of uh Beaumont – or north of Beaumont.
TUCCARO: We're heading north of Beaumont… Yo where are we going?
U/M: Just,
TUCCARO: No this isn't…
U/M: …we're taking the back road.
TUCCARO: Are you fucking kidding me?
U/M: No I'm not,
TUCCARO: You better not take- you better not be taking me anywhere I don't wanna go. I wanna go into the city… hey,
U/M: To one end of the city.
TUCCARO: Yo we're not going in the city are we?
U/M: We are, we're going…
TUCCARO: No we're not,
U/M: Yes we're going to 50th street-
TUCCARO: … then where the fuck are these roads going to?
U/M: To 50th street.
TUCCARO: 50th street. Are you sure?
U/M: Absolutely.
TUCCARO: Yo where are we going?
U/M: 50th street.
TUCCARO: 50th street?
U/M: 50th street.
TUCCARO: East right?
U/M: East.
TUCCARO: The roads over now,
U/M: Yeah gravel.
TUCCARO: Gravel?
(Dial tone)
Five bodies – including Tuccaro's – found within 8-km radius in Leduc County
The remains of the following women were found within an eight-kilometre radius in Leduc County:
-Edna Bernard was last seen Sept. 22, 2002. Her remains found the next day.
-Katie Sylvia Ballantyne was last seen April 28, 2003. Her remains found July 7, 2003.
-Delores Brower was last seen May 15, 2004. Her remains found April 19, 2015.
-Corrie Ottenbreit was last seen May 9, 2004. Her remains found April 19, 2015.
-Amber Tuccaro was last seen Aug. 18, 2010. Her remains found Sept. 1, 2012.
Edna Bernard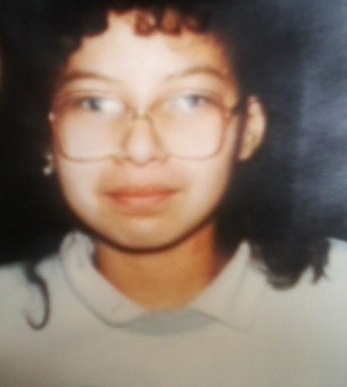 Bernard was last seen Sept. 22, 2002, and her remains were found the next day, Sept. 23, 2002.
Katie Ballantyne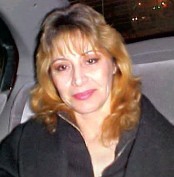 The body of 40-year-old Katie Ballantyne was found in a farmer's field in July 2003. She was last seen alive in Edmonton's north end in April of 2003.
Corrie Ottenbreit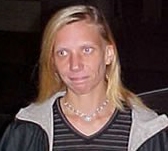 Corrie Ottenbreit's remains were discovered by a landowner walking in the woods east of Leduc, near Rolly View.
Ottenbreit was last seen by a family member at 10 p.m., May 9, 2004, when she left her home. She was likely headed to the 118 Ave. strip in Edmonton, which is known where sex workers go.
Four days later, Brower, 33, went missing from the same strip. Ottenbreit and Brower women were sex trade workers.
Ottenbreit voluntarily provided her DNA to Project KARE in 2003 and this is how her identity was confirmed.
Delores Brower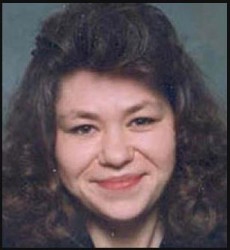 Delores Brower was last seen May 15, 2004. Her remains were found April 19, 2015.
Brower provided her dental records to Project KARE, which helped in her identification.
Amber Tuccaro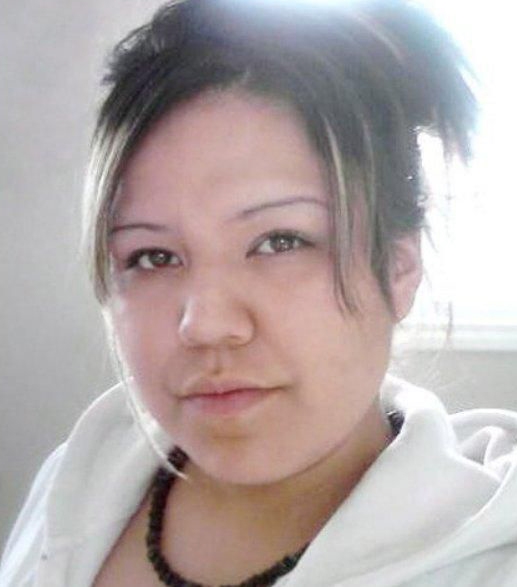 On Sept. 1, 2012, Amber Tuccaro's skull was discovered by horseback riders in a heavily treed area. Amber went missing in 2010.
Sept. 4, 2012, YouTube video of Project KARE press conference on the remains of Amber Tuccaro. Staff Sgt. Gerard MacNeil talks to reporters, about 12 kilometres east of Leduc, where horseback riders discovered Tuccaro's skull on Sept. 1, 2012.
RCMP say there's a possibility of one or more serial killers
In 2015, after discovering the remains of Corrie Renee Ottenbreit in Leduc County, RCMP said they believe a serial predator was behind her murder.
In 2007, RCMP said they were investigating the possibility of one or more serial killers in the deaths and disappearances of Edmonton-area sex workers.
Another homicide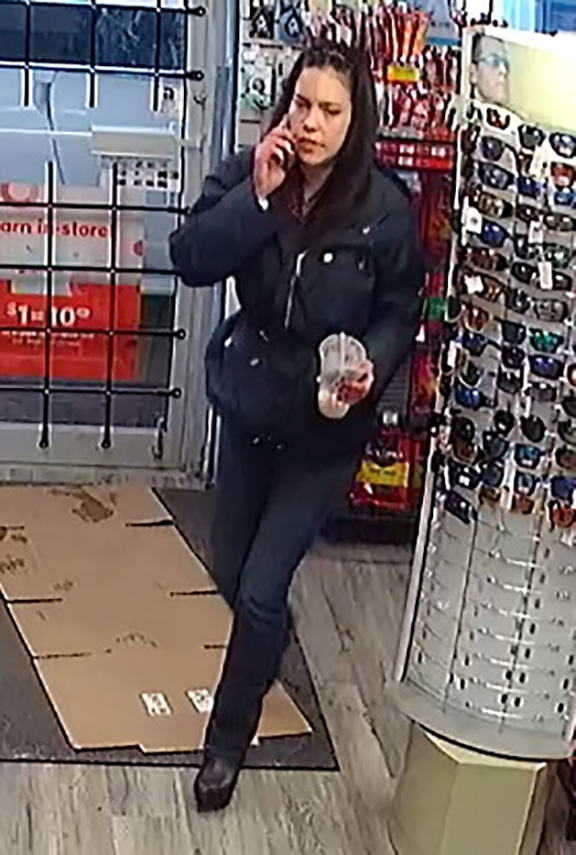 In nearby Strathcona County, about a 15-20-minute drive from the area where the five bodies were found in Leduc County, police found concealed remains they believed to be of missing woman Patricia Wendy Pangracs, 32, in the fall of 2019.
Investigators believed Pangracs was in the Bruderheim and Beaumont area in the hours leading up to her disappearance, sometime between the evening of Friday, June 7 and Saturday, June 8, 2019.
In January 2020 Edmonton Police said Pangracs was dead. She was last heard from on June 8, 2019, and was reported missing on July 8, 2019.
On August 10, 2019, the EPS' Search Managers Unit, in conjunction with the investigative team conducted a coordinated search in Strathcona County. Police said a series of events preceding her disappearance suggested she was in the area.
Based on the information and evidence collected to date, the EPS Homicide Section believes foul play was involved in Pangracs' death.
Some deaths linked say police
RCMP analysts linked the deaths of Theresa Innes and Rachel Quinney with several other murdered and missing women. The profilers said many of the murders were likely committed by the same person because they shared similar characteristics.
Two men — Thomas Svekla and Joseph Laboucan — were convicted for the murders of other local sex trade workers.
Svekla was convicted in 2008 of second-degree murder in the December 2005 death of Theresa Innes. He was acquitted of killing Rachel Quinney. According to police interview transcripts entered in court during his trial, Svekla was a suspect in the murders of Bernadette Ahenakew, Edna Bernard, Debbie Lake, Monique Pitre, Melissa Munch, Sylvia Ballantyne, Rachelle Quinney, Corrie Ottenbreit and Delores Brower.
Laboucan was convicted in September 2011 of first-degree murder in the death of Ellie May Meyer.
Alberta Press has reached out to RCMP for comment on the U.S. man's claim that his father is the one in the audio recording police released in an attempt to identify the voice.
Updated Jan. 24, 7:22 a.m., 8:13 a.m., 9:56 a.m., 12:20 p.m., 7:55 p.m.
Correction: In one reference, Amber was called Amanda. This has since been corrected.
-reporter@albertapressleader.ca
READ MORE: Edmonton Police say missing woman, 32, deceased
READ MORE: RCMP apologizes to family of Fort McMurray murder victim Amber Tuccaro saying 'Not our best work'
READ MORE: Who killed 'Septic Tank Sam?' Cold case haunts retired RCMP officers decades later
Like and follow us on Facebook
Keep up with Alberta's top stories Follow us on Twitter
Follow @AlbertaPress